Home

Our Products

Butcher-Freezer-Table Paper
Butcher-Freezer-Table Paper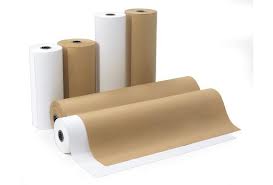 See our Complete Butcher Paper Product Listing
Alliance Butcher-Freezer-Table paper are all produced to the highest quality standards. All three of these items are made to accommodate a wide range of food and other restaurant needs. Impreso Butcher, freezer and table paper are available in a variet of sizes, and stocked nationwide in our five manufacturing/distribution centers. Quality and satisfaction are guaranteed.
40# Bleached White Paper
3" cores
FDA Approved
Various Sizes
1000' per roll- Butcher & Table
1100' per roll- Freezer
Stay informed on our latest news!